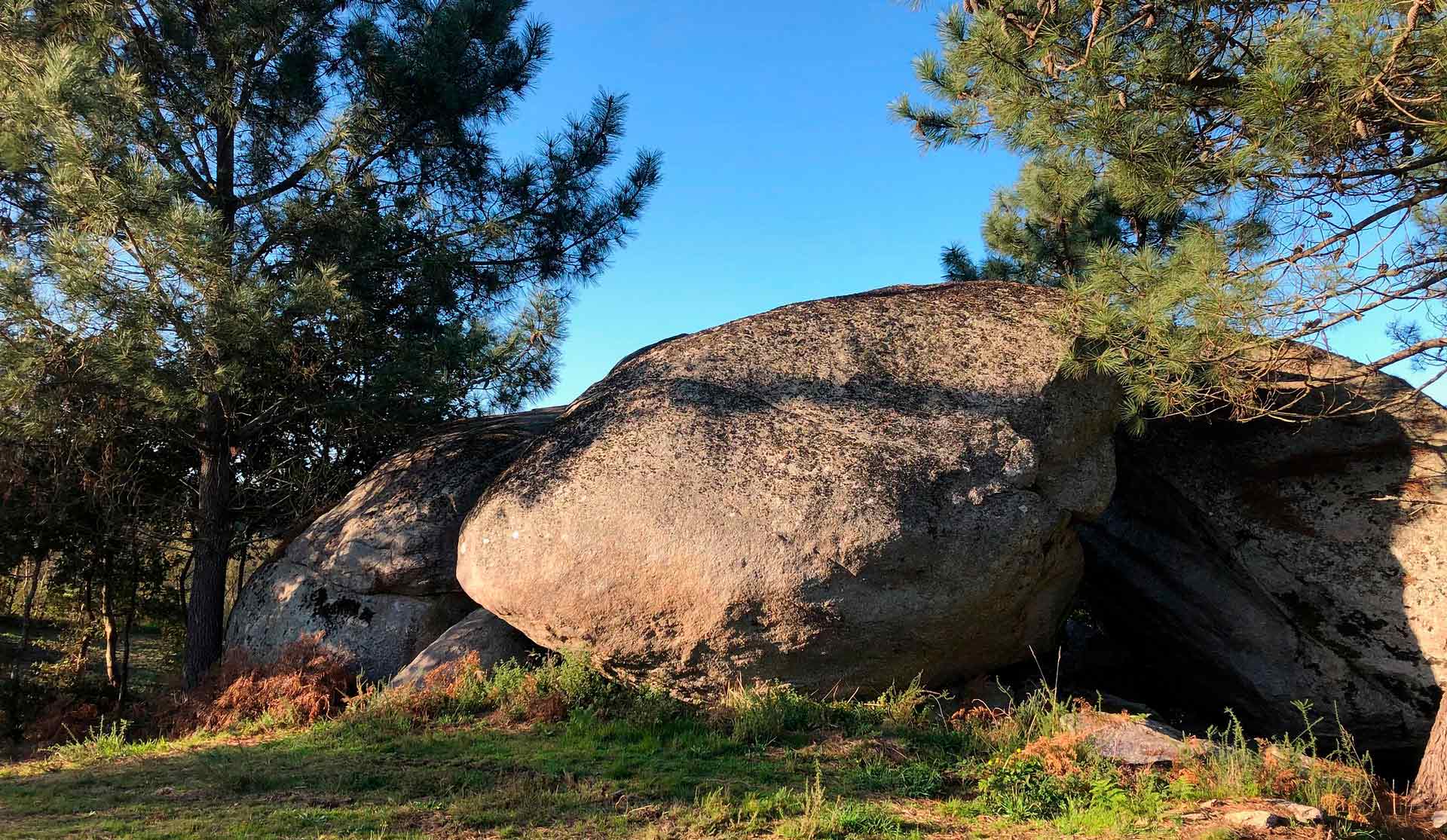 A group of large stones that form a natural shelter used as a settlement by the first settlers of Sanxenxo. At the top of one of the stones some holes have been carved that were used for cooking food.
Legend has it that a very brave man called Manoliño was standing next to Con da Romaíña at midnight with a full moon when a door opened in one of the stones and a woman came out and told him about a treasure. He followed her and, when they reached the place where the riches were located, the woman turned into a snake and pounced on him.
The man was not frightened and grabbed it by the neck and managed to strangle it, but when he tried to leave the cave, he was not able to and he ended up dying inside.