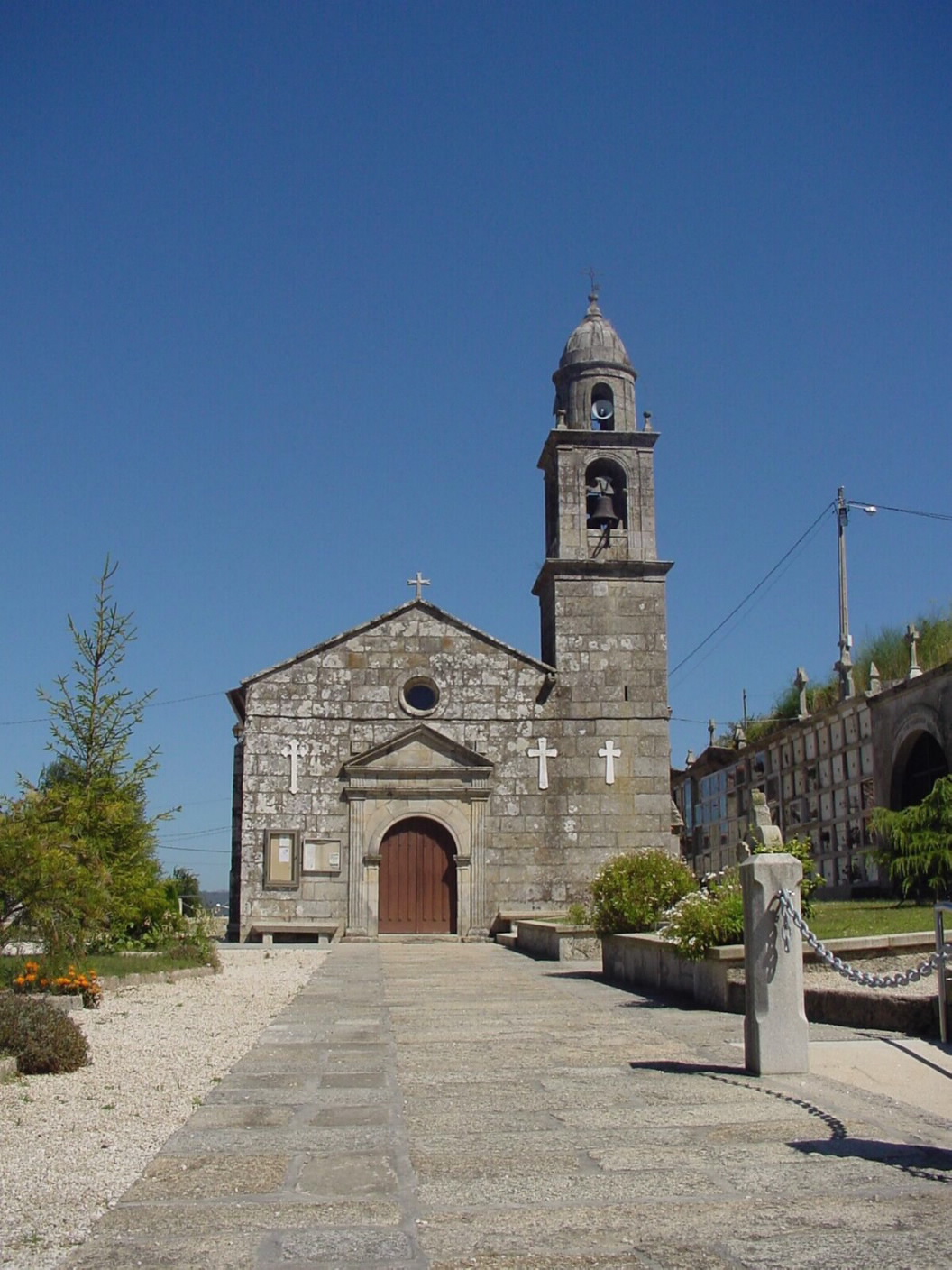 Dating from the 18th century, it has a single nave divided by a transversal transept. Its façade features a semi-circular arched doorway on pilasters, in turn framed on pilasters that support the entablature on a pediment and a small oculus on the gable.
On the right, there is a baroque bell tower with two floors topped by a pinnacle and an iron cross.
This church had three lintels that are conserved in the Archaeological Museum of Pontevedra.