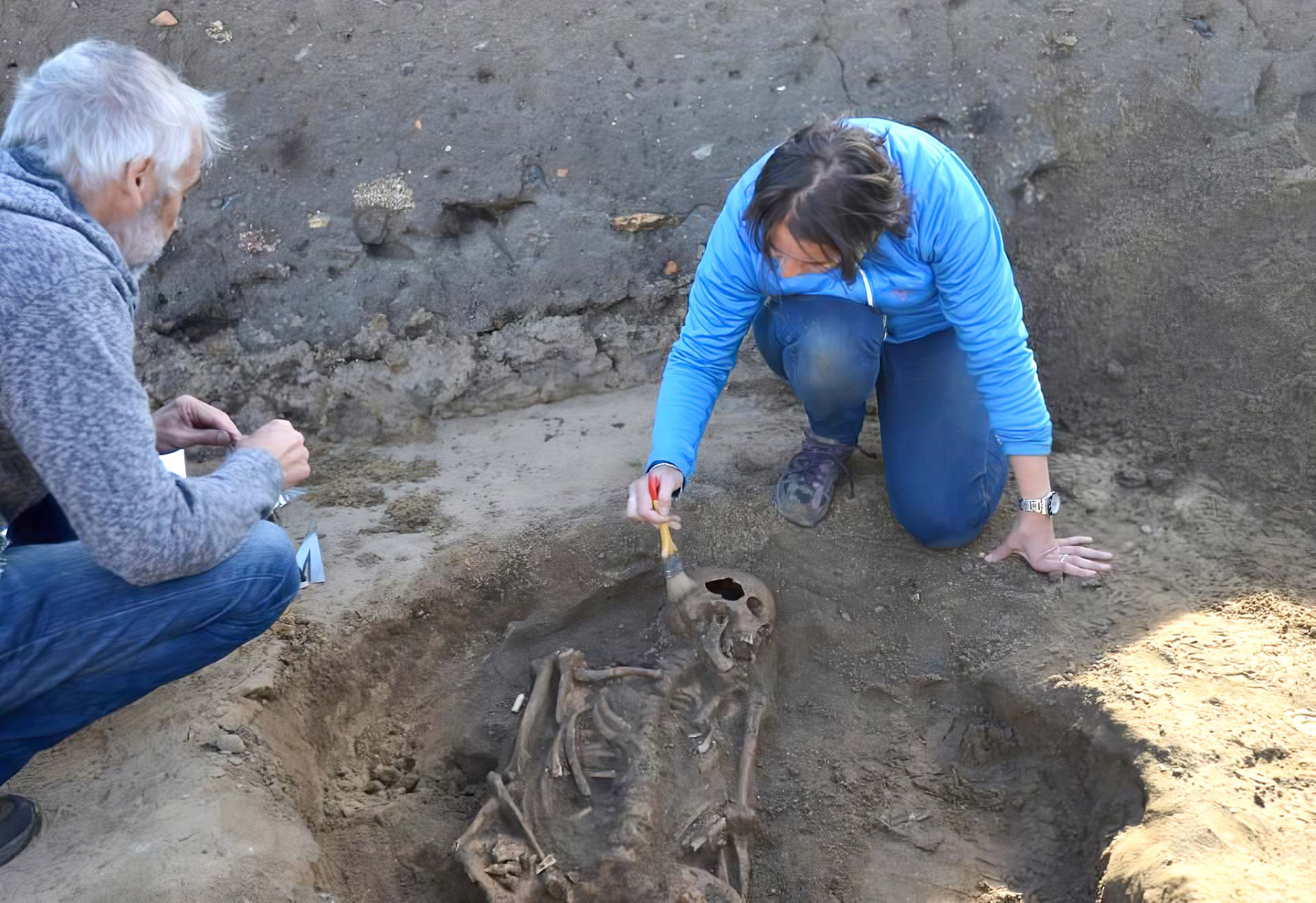 ---
A Lanzada Noalla Sanxenxo
---
A cemetery and a fortified settlement were discovered here, the excavations of which began in the 1950s.
The hill fort dates from the 8th century BC, while the tombs found in the cemetery date from the 3rd-4th centuries AD.
The gateway to Europe
This Gallaecian settlement dates back to the 8th century BC and was a communication and exchange route between the Mediterranean and Europe, long before the Romanisation of Galicia.   
15,000 pieces in the Museum of Pontevedra attest to the intense commercial relationship with the peoples of the Mediterranean from the 6th century BC.
Phoenicians and Carthaginians brought metal tools, the round mill, ceramics and jewellery in exchange for tin, silver and furs.
Half a book on the history of Galicia
The remains found at the A Lanzada site are of exceptional value, covering half a book on Galician history, from the 8th century BC to the Middle Ages.
The hundred or so skeletons that have been found in its two cemeteries constitute the greatest contribution to Galician anthropology due to their large number and excellent conservation thanks to the sandy soil.
Much remains to be excavated
The excavations carried out so far represent only a tenth of what has already been confirmed is buried there.
The georadar and laboratory studies point to up to 107 new constructions, which will be subjected to further archaeological excavations that will help to better understand this important enclave.
The archaeologists are looking for the remains of the Monastery of Santa María de Lanceata, mentioned in medieval texts conserved in the archives of the Cathedral of Santiago.