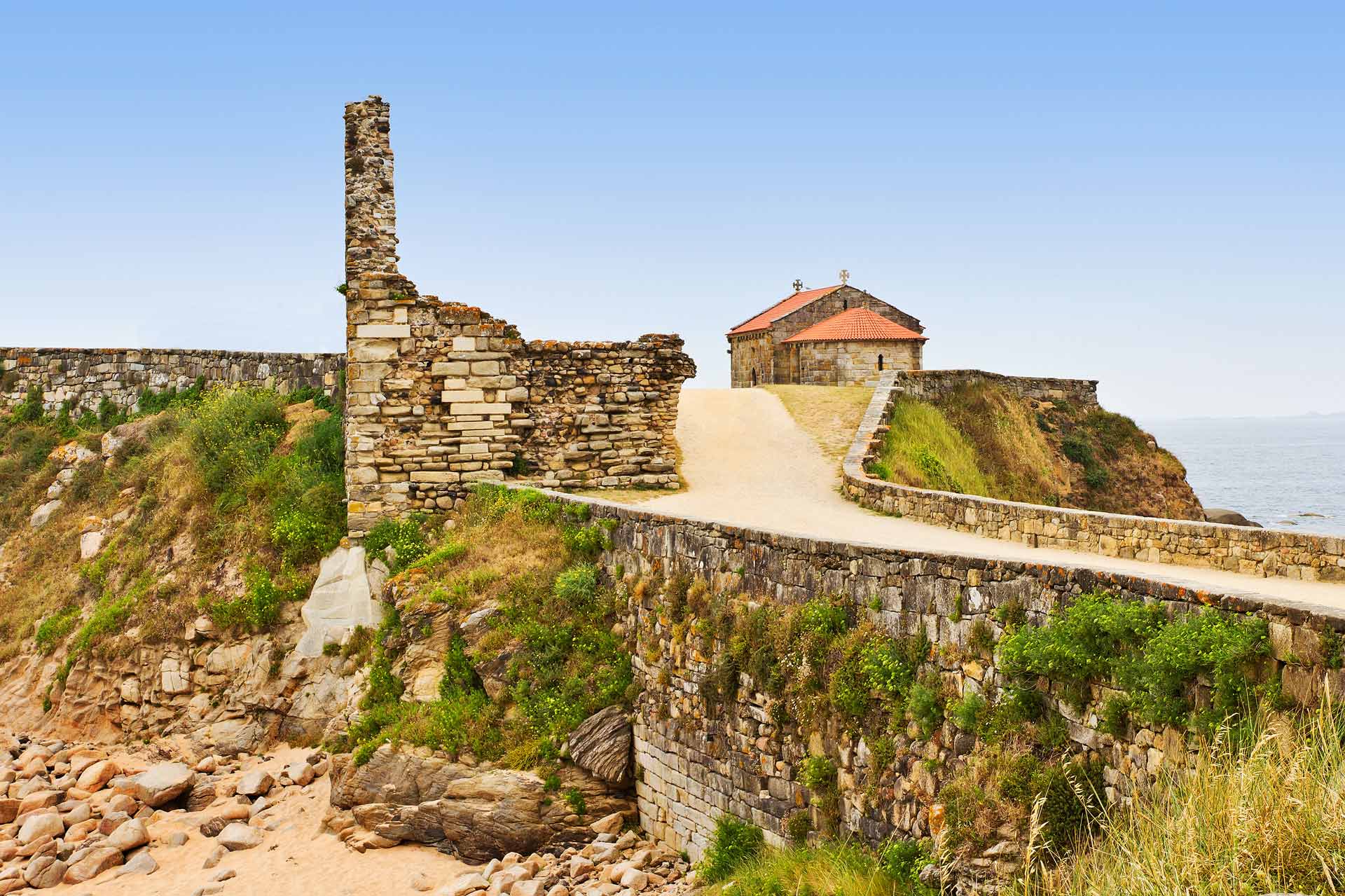 Viking and Saracen invasions
On the outermost part of the point, there are remains of one of the towers of the fortress built by Bishop Sisnando II in 952 to defend against invasions by Vikings and Saracens.
It was also used to protect the salt production that was exported to the rest of Europe until the 18th century.
Inside what was once the fortress, the Hermitage of A Nosa Señora de A Lanzada (12th century) is conserved in perfect condition.