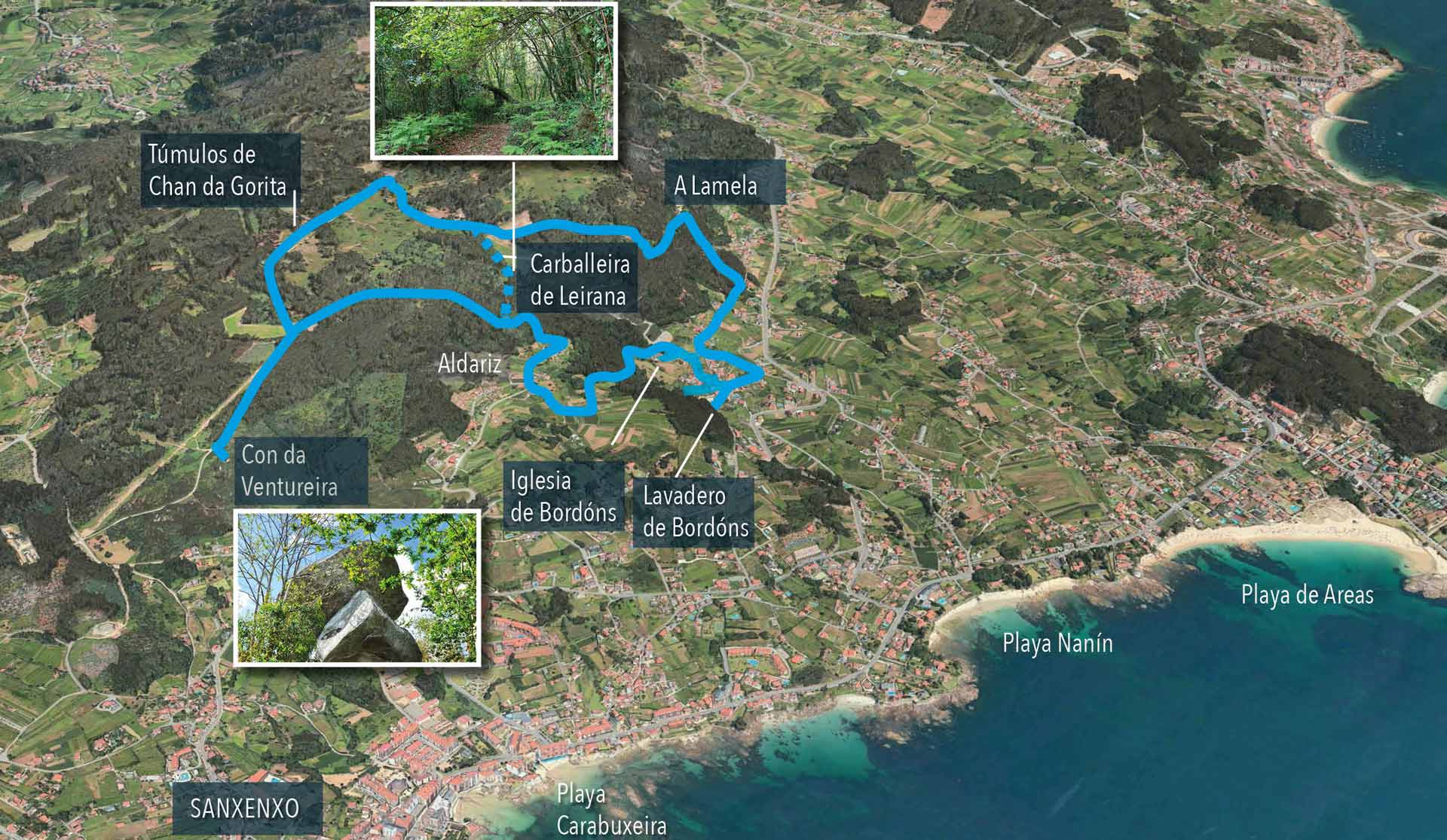 ---
42.408701953921, -8.7892192702393
---
A cobbled path from Aldariz fountain runs between houses of popular architecture.
A signpost indicates O Con da Ventureira, a granite outcrop that served as a guide for sailors.
On the way back, the trees give way to a thicket, Chan da Gorita, with burial mounds dating back to 4,000 BC.
The route descends to the Carballeira de Leirana oak grove. Walking down the path you have beautiful views of the Pontevedra estuary and the Cíes Islands as far as the church of Bordóns.