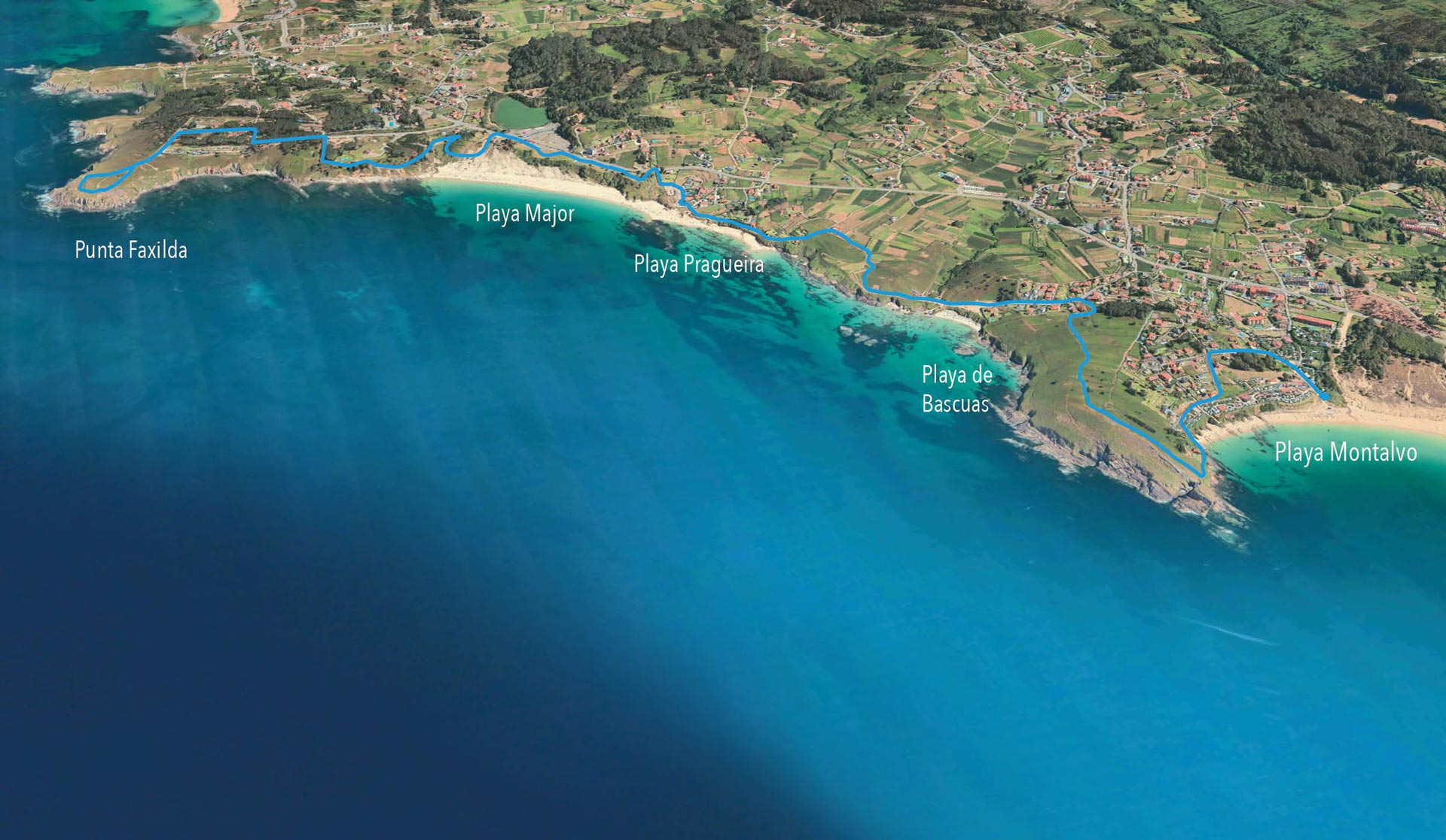 ---
Praia de Montalvo, Sanxenxo
---
It runs along Montalvo Point and the beaches of Bascuas and Pragueira where there is a bench with the inscription "Grazas pola Vida" (Thanks for Life), which Manuel placed in gratitude to his neighbour Daniel who saved him from drowning.
Its views are another good reason to give "thanks for life".
The trail continues along Major Beach and, beyond that, Faxilda Point, where you can see the Vigo, Pontevedra and Arousa estuaries and the Cíes, Ons and Sálvora islands.