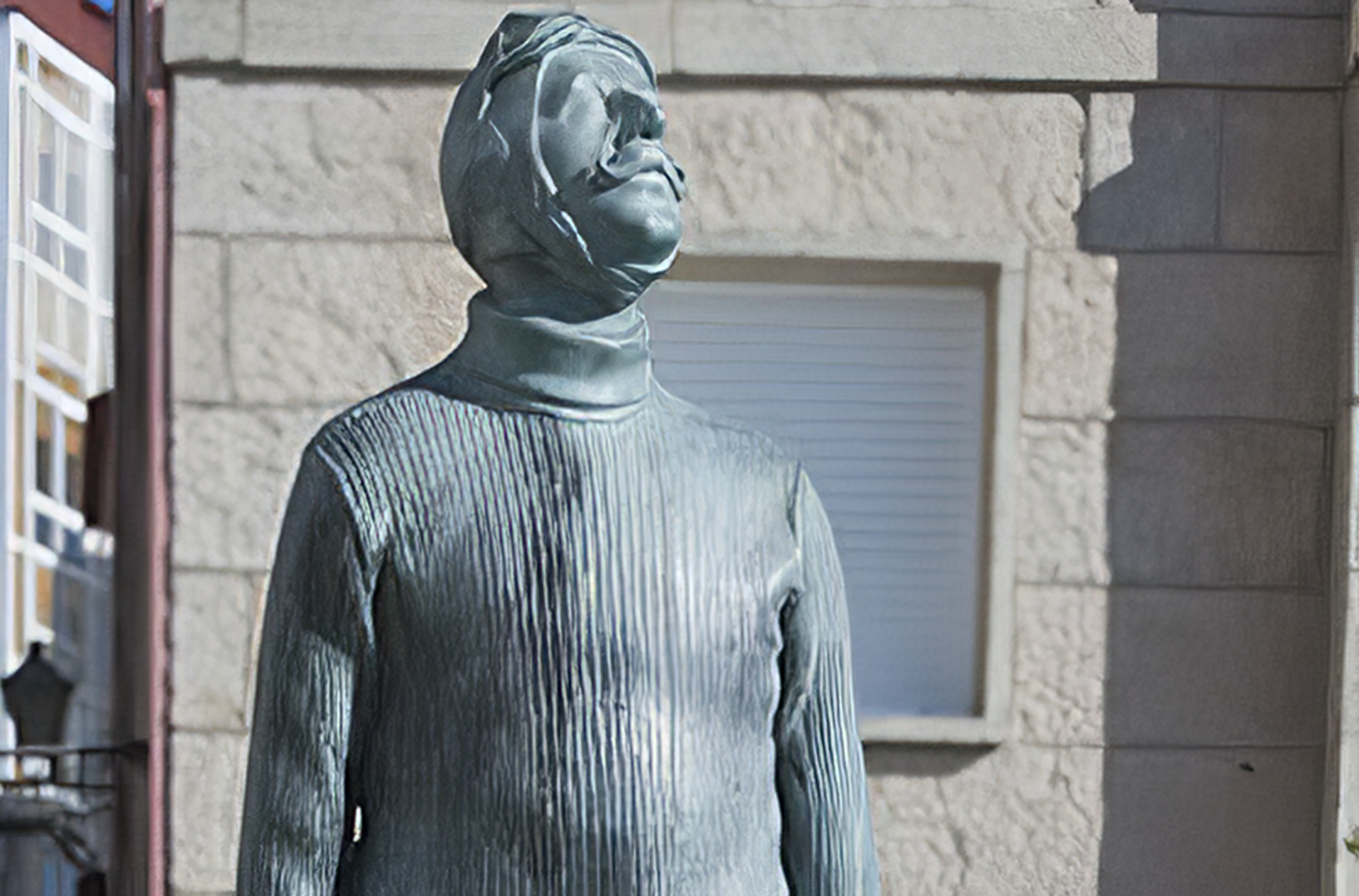 ---
Pza. Aviador Piñeiro 1 Sanxenxo
42.400259520127, -8.8074056668605
---
José Piñeiro González was born in Ferrol in 1878, but lived in Sanxenxo. He saw an aircraft in flight for the first time during the Peregrina festivities in 1911. He was so amazed by the acrobatics that he sold his business straight away and went to the French town of Pau to learn to fly.
It only took him 18 days to astonish the director and he returned to Sanxenxo. His arrival was a great success and after the news broke in the Galician press, Sanxenxo became the centre of attraction for those curious about his flights over Baltar beach.
He made the "flight of the seagull" internationally famous, which consisted of touching the sea's surface with the wings. His last exhibition was in 1921 in Ribadavia, where he suffered an accident. His family managed to convince him to stop flying and he was later elected mayor of Sanxenxo. A few years later, due to his son's studies, he moved to Santiago where he died in 1927.